Surfside Beach
South Strand Internists & Urgent Care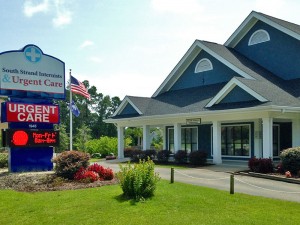 1945 Glenns Bay Road
Surfside Beach, SC 29575
Directions
Phone: 843-650-4006
Fax: 843-650-1418
Office Hours:
Monday—Friday: 8am – 8pm
Saturday—Sunday: 8am - 6pm
Mailing Address:
P.O. Box 14690
Surfside Beach, SC 29587
---
Pawleys Island
South Strand Internists & Urgent Care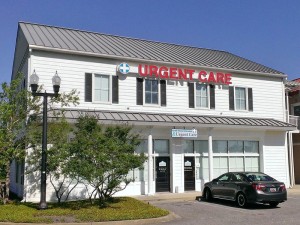 11405 Ocean Highway
Pawleys Island, SC 29585
Directions
Phone: 843-979-4006
Fax: 843-979-0891
Office Hours:
Monday, Tuesday, Thursday, Friday: 8am – 4pm
Wednesday: 8am – 12pm
Mailing Address:
P.O. Box 14690
Surfside Beach, SC 29587
---
Myrtle Beach
Strand Urgent Care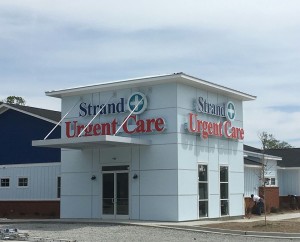 185 Fresh Drive
Myrtle Beach, SC 29579
Directions
Phone: 843-945-3030
Fax: 843-492-4479
Office Hours:
Monday - Friday: 8am-8pm
Saturday - Sunday: 8am-6pm
Mailing Address:

---
---
State-of-the-art, compassionate healthcare is available right here on the South Strand, in your own neighborhood.
South Strand Internists & Urgent Care offers convenience to our patients with everything you need onsite including digital X-ray and laboratories, stress testing, and other diagnostics. We respect your time and strive to minimize wait times with our highly trained and experienced healthcare professionals who are genuinely interested in your overall wellness.
Walk-ins are welcome and we are accepting new patients. Please call or use the form above to email us today to set up an appointment that is convenient for you – we're open seven days a week in both locations to better serve you.
To save time, remember to complete the new patient forms prior to your first visit and bring them with you.